It will be a very interesting week at the Open…will the media follow Annika and Michelle around to see if they speak to each other? I sure hope not…this is getting silly. I want to watch what's really interesting and not be bothered by all the negativity of past transgressions…
I want to watch…
Lorena…under pressure to validate her #1 status by winning her first major
Wie…under pressure to win back fans and perhaps some self-respect
Annika…under pressure to regain confidence in her game and prove she can still win
I can't wait to get home and watch it. Let's hope they all play their very best and cheer for whoever comes out on top.
Three amazing talents among dozens of other amazing talents – too many to mention, but as that TV guy says in that Champions tour ad…. these gals are good!
All chix all the time…
Golfgal
---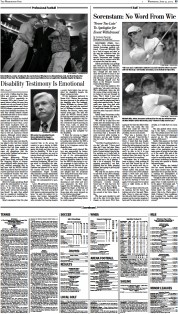 Sorenstam: No Word From Wie
By Leonard Shapiro
The Washington Post
27 Jun 2007

SOUTHERN PINES, N.C., June 26 — In the two weeks since Annika Sorenstam publicly criticized 17-year-old Michelle Wie for a "lack of respect and class" in the way she withdrew from the Ginn Tribute tournament this month, Sorenstam said Tuesday she has… read more…
Tech Tags: The Washington Post newspaper Professional Football / Scoreboard / Golf
Pamper yourself on Maui! Book your little piece of heaven in golfers' paradise. Book now at http://www.vrbo.com/424659 and tell them Golfgal sent you!