Perspective…I guess that's what parenting gives you when it comes to golf. It makes you realize there is more to life than a little white ball (or pink in the case of Paula C). Actually, I think parenting gives perspective on just about everything!
It's cool to hear about players who did better after they had kids. Not that I recommend people have kids as a way to improve their golf games 🙂
I think Monty's comments about Elin having quadruplets – 1 at each major – was hilarious. I see this AM that he shot 68 on his opening round at the French Open. Nice to see…I wish he would win a major sometime soon – he deserves it, even though he can be a bit testy on the course.
Interesting move with his new caddie being Paul Casey's old caddie (I read a few days ago that Casey thought his caddie would come back to him). I wonder if a tug of war will start over him…nice to see a caddie potentially in the "driver seat".
cheers!
Golfgal
---
Sport
20 Jun 2007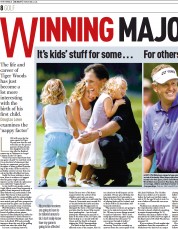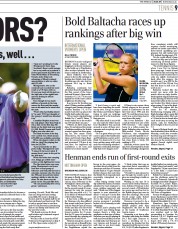 Pamper yourself on Maui! Book your little piece of heaven in golfers' paradise. Book now at http://www.vrbo.com/424659 and tell them Golfgal sent you!